Christi Bragg has been training dogs for over 25 years.
She has been the owner/trainer of The Yuppie Puppy K-9 Academy, a successful private dog training business, for the past 20 years. She has a broad range of experience in working with all types of dogs at many different levels of training and with all types of behavioral problems. Her varied background includes everything from puppy management/housebreaking to aggression.
She has titled her own dogs in the past in the sport of Schutzhund, but has shifted her personal focus now to animal-assisted therapy and animal assisted crisis response.
In 2007, she and her American Bulldog, BJ, won the prestigious "Crystal Bowl Award" from the San Jose Junior League for her volunteer work at Lucile Packard Children's Hospital at Stanford, where she and BJ, a Delta-certified team (Now called Pet Partners), visited kids in the oncology department. Today, Christi still volunteers at Stanford and Lucile Packard Children's hospital as a Pet-Partners certified team with her French Bulldog, Gertie. Christi also is a registered Pet Partners Team Evaluator and has helped several clients reach their goal of becoming a Pet Partners Animal Assisted Therapy team.
After the Napa Fires in 2017, Christi discovered HOPE AACR, Animal Assisted Crisis Response and immediately knew this was the perfect fit. In 2018 both Christi and Gertie went through extensive training and are now proud to be a certified HOPE AACR team, and have been deployed to places such as the Camp Fire in Paradise, etc.
Most of Christi's focus over the last 15 years has been on in-home private training where she can teach not only obedience commands and/or behavior modification, but also basic management skills that help integrate dogs or new puppies into day-to-day life at the house.
It is her belief that owning a dog should not be stressful but stress-reducing. Her core philosophy for a happy and harmonious relationship with your dog is that you must be the pack leader.
Most behavioral issues arise from a lack of leadership with no clear boundaries and rules. Dogs feel more secure and happy when they know what is expected of them. However, most people don't know how to properly communicate to their dog what they expect or want from them. Christi's guidance and knowledge of dog behavior teaches the humans to communicate in a way that their dog understands. Once you know how to speak your dog's language, training is much easier!
Christi believes that training sessions should be fun for the dog. Positive training sessions promote a strong bond and build a relationship of trust and respect. She also understands that, like people, no two dogs are alike so what works with one dog may not work with another. She uses a multitude of tools and methods to gain success with every dog.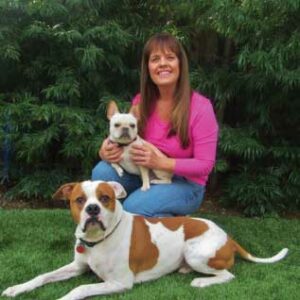 Christi lives in San Jose with her husband, Don, and her American Bulldog, Woody, and French Bulldog, Gertie.
Amenities
Paws Crossing pampers your pet with the best in personalized attention, professional grooming and spa services, play time, pool time, massages, training and more!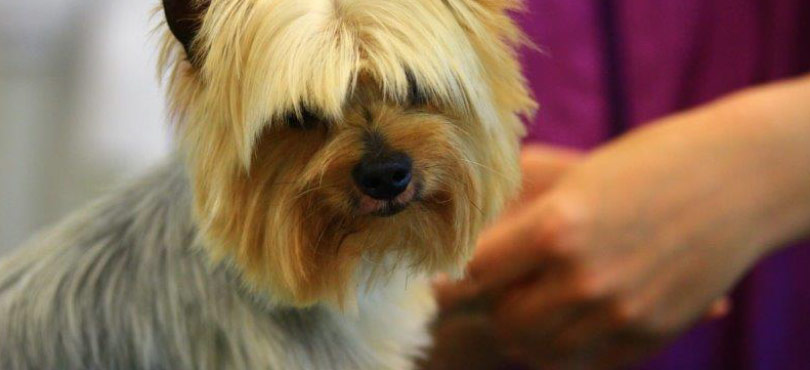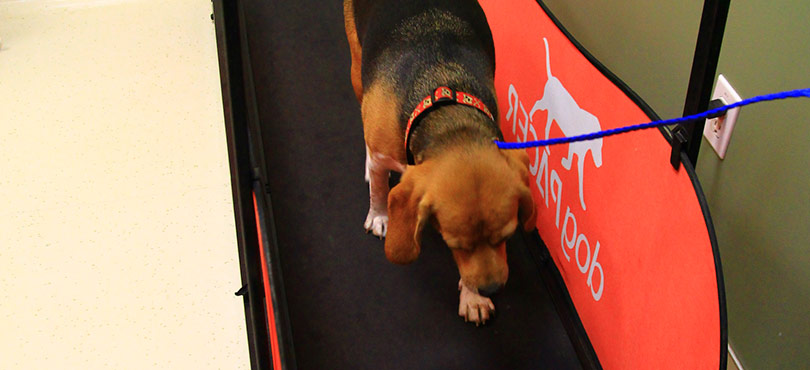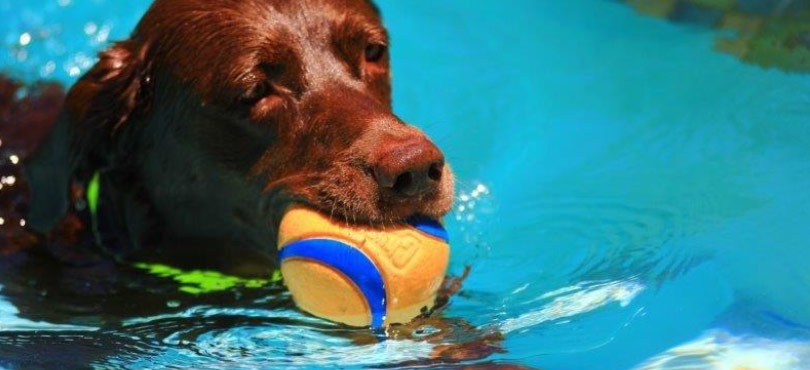 Pool Playtime
Does your dog need a good romp in the pool or just like to cool down with quick splash in the water? Our bone-shaped pool is perfect for burning some extra calories or just enjoying a sunny day. For dogs over 10lbs.